About Zeus Comics and Collectibles
Store Hours
Monday, closed
Tuesday, 12pm-6pm
Wednesday - Saturday, 11am-8pm
Sunday, 12pm-6pm
New comics in-store Wednesdays, 11am
Location
1334 Inwood Rd
Dallas, TX 75247
directions
T: 214.219.8697 (TOYS)
Zeus Comics Presents
In collaboration with CW33 in Dallas/Fort Worth, Richard Neal gives you up-to-date comic book knowledge from CW's top superhero shows like Flash, Arrow, Supergirl, and Legends or Tomorrow. Watch the latest recaps on Zeus Comics' Facebook page.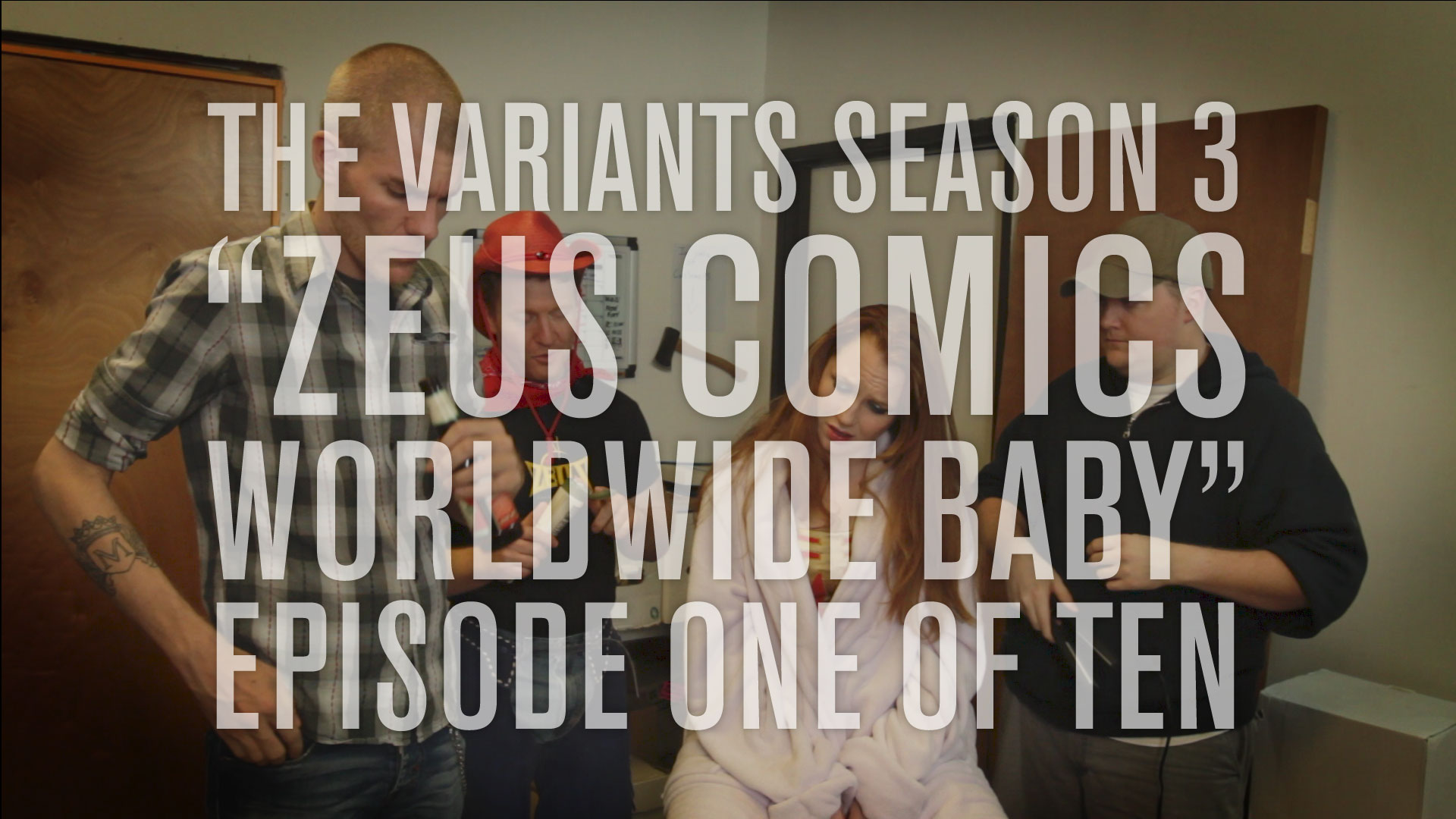 The Variants® seasons 1 - 3 on YouTube!
Zeus Comics has its own web series comedy, and all three seasons are here! Watch them now.
Pulls and Subscriptions
Use the Zeus weekly checklist to get 10% off all items on the checklist and in store. Items on the checklist are not held after 30 days.
Product Ordering and Information
Zeus Comics aims to be as accurate as possible in product quantities and descriptions. There is no guarantee for item quantities being accurate or in-stock. Database discrepancies may occur and are addressed when discovered. If at anytime an online order is made for an item that is mistakenly not in stock, the customer of that order will receive a partial or full refund on their order.
Customers, at any time can contact Zeus Comics via email or phone to verify the availability of an item.
Currently, shipping is only available for the US and CANADA. Exceptions can be made, please contact the store for more information.
Returns for items are not accepted. If you receive an order that is damaged in shipping or is missing please contact the store immediately to resolve the issue.
While turn around time for our orders is important, timely fulfillment of orders is not guaranteed. Order fulfillment begins only after funds from PayPal have been verified.
General business inquiries can be emailed to richard@zeuscomics.com.