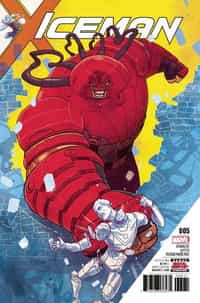 Sina Grace(w), Alessandro Vitti(a), Marco D'Alfonso(c)
Doing everything he can to avoid having a heart-to-heart with his parents, ICEMAN dives into super hero work. But he knows the approach of the truth is unstoppable...
Luckily for Bobby Drake, there's another unstoppable force barreling toward him: THE JUGGERNAUT has returned!
But this is one alibi that might just be a death sentence!
Price: $4.25