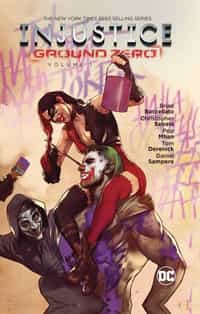 Christopher Sebela(w), Brian Buccellato(w), Pop Mhan(a), Various(a), Ben Oliver(c)
Collects INJUSTICE: GROUND ZERO #1-6.
INJUSTICE: GROUND ZERO bridges the gap between the Injustice and Injustice 2 video games with a new perspective-through Harley Quinn's eyes! As heroes from a parallel Earth arrive to tip the balance against Superman's regime, Harley's determined to cause her own brand of mayhem with the Joker Clan!
Price: $16.99