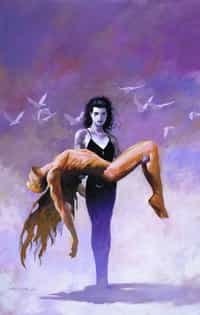 Mike Carey(w), Peter Gross(a), Various(a), Christopher Moeller(c)
Collects LUCIFER #14-28 and LUCIFER: NIRVANA.
The Lightbringer is hard at work on a New Creation complete with a pair of inhabitants for his new Garden of Eden. But as he tries his hand at universe building, back on Earth (and in Hell) schemes and betrayals continue.
Price: $29.99