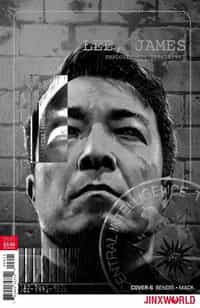 Brian Michael Bendis(w)(c), David Mack(a)
The first volume of one of the best-reviewed series of the year comes to its shocking conclusion! It's an industry dinner in New York City, and comic book creator Max finds himself juggling his responsibilities as a spy for the United States government and his role as a member of the creative community!
COVER will return next year-but this shocking conclusion will have people talking about what is-and isn't-true in this 'based on a true story' story.
Price: $4.25