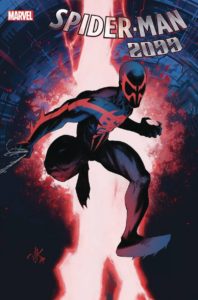 Hot this week: Superman #18, Spider-Man 2099 #1 and more!
Starting this week, Zeus Comics is hold a stocking stuffer sale on in-store purchases. Come by and pick up your choice of Pop! figures, gift cards, official Zeus Comics t-shirts, or graphic novels at 50% off with purchase. See store for details!
About our weekly Checklist and FOC Preorder
Be sure to take advantage of our checklist and preorder form every week. Not only will you save 10% on all purchases, it's also a great way to reserve those chase variant comic covers. With preorders, before these issues come out, you can reserve your copy of your favorite comics and their variant covers.
Weekly preorders (final order cutoff) is a pre-pay system that guarantees the comics and covers you want! Weekly preorders goes live every Saturday morning and closes Monday at 5pm. Check out FOC now to see all the offers!
New This Week:
Here's are this week's new comic book releases. In Superman #18, Kal El is about to reveal the truth, but is it the whole truth? Spider-Man 2099 #1 is here with our new 2099 hero Miguel O'Hara!