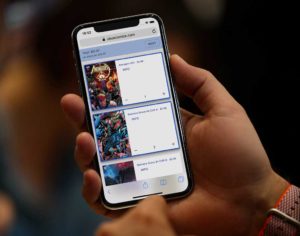 How to order comics online
Here is a question that comes up often, "How do I order comics online?" as well as "How do I get into comics?" or even "What comics do you recommend?" These are all excellent questions, and we want to help you make the best and easiest purchasing choices with Zeus Comics.
Search and Browse
Zeus Comics offers several ways to choose which comics work best for you. Our search page lets you find comics by topics that interest you. That can be a superhero you want to know more about, or a comic book artist or writer that you want to read more from. Searching our database includes collected works called trade paperback, graphic novels, and manga. Just click the search box in the header of this page to begin.
Readers Top Picks
What about what's popular now? Every week, we get hundreds of new comic book titles to choose from. From Marvel heroes like Spider-man or DC Comics' Wonder Woman, there are multiple options to choose from. As it turns out, we collect a count of which specific comic book issues are the most popular. You can see them listed at the top of our home page, and adding them to your shopping cart is one click away.
Pull List Subscription
We also offer a one-stop shopping solution for new customers interested in picking up an ongoing series called the pull list. This is a single-page form that shows all of the new release comic books, trades, toys and restocks. This is a very convenient way for a customer to select which items they want to purchase at once. Plus, the pull list comes with a 10% off discount. With the pull list, you will never miss an issue.
Preorder
Finally, we have a way to preorder hot items before they even come out. For those who like to get a hold of variant covers, this is one of the only ways to get them. Our preorder page is a pre-pay system the reserves upcoming and hard to find variant comic books at an excellent price.